The Gros Ventre River Ranch of Jackson, Wyoming
While exploring the area around Jackson, Wyoming and exhibiting my equine art at the Western Design Conference in town,
I had the privilege to live in a place that is hard to even begin describing: the Gros Ventre River Ranch.
Remotely located in the Teton National Forrest, with the Gros Ventre River running right through its grounds, the ranch offers spectacular views over the Grand Teton mountains. I vividly recall the scenic drive from Jackson, during which I always seemed to have a hard time focusing on the wheel as I was constantly in awe of what was unfolding around me: breathtaking landscape and abundant wildlife.
People visiting the ranch seem to return, some year after year. And I am not surprised. Contributing to a truly one-of-a-kind experience is the special atmosphere created by a family who embraces the idea of simple living, enjoying special moments in good company, savoring delicious meals while honoring the surroundings.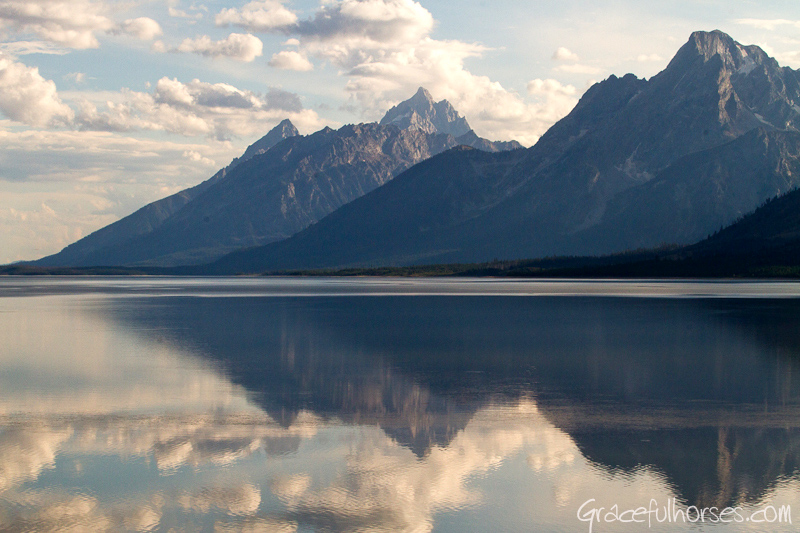 The Grand Teton and Yellowstone National Parks are easily accessible from the Gros Ventre River Ranch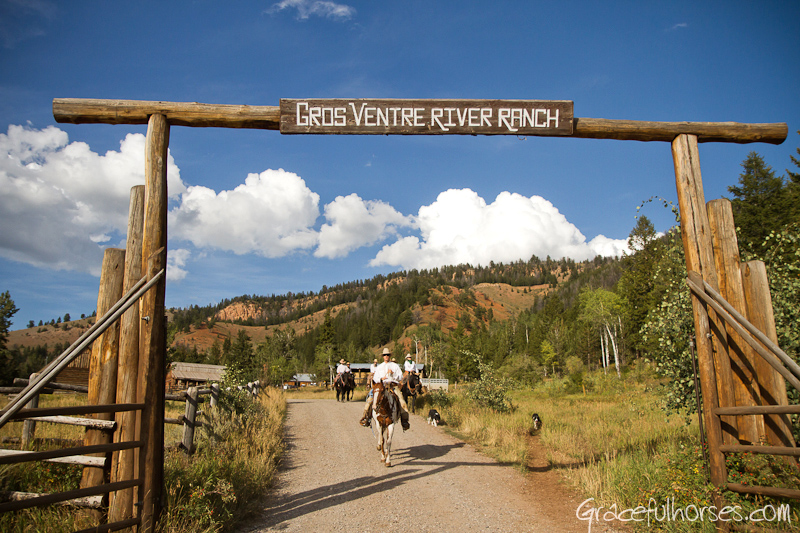 Gros Ventre River Ranch wranglers going for a ride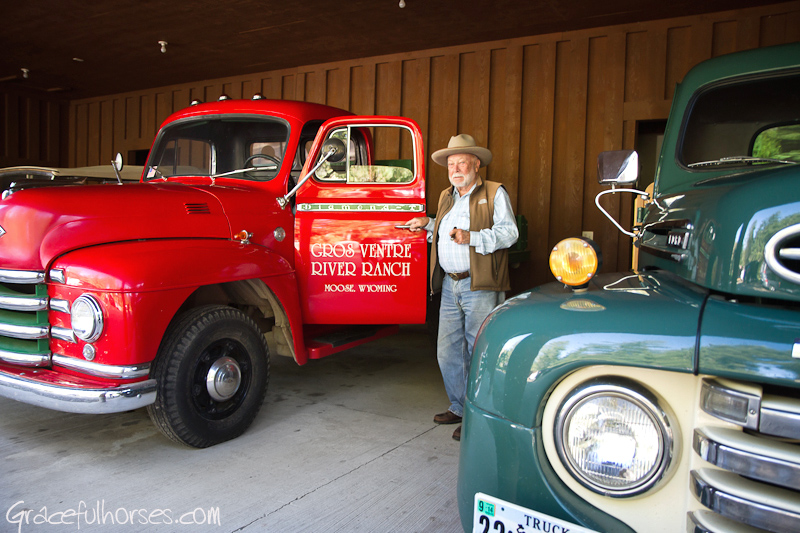 Owner Karl Weber's collection of classic trucks is a familiar sight at the ranch
Amazing owners and managers, dedicated and passionate wranglers, talented cooks and of course, last but not least, some of the most beautiful horses I have seen, all come together and co create an energy which wraps around everyone who steps in.
Well taken care of and loved, the GV horses invite guests on great riding adventures, revealing  superb trails and unbelievable views to those who choose to hop on their welcoming backs.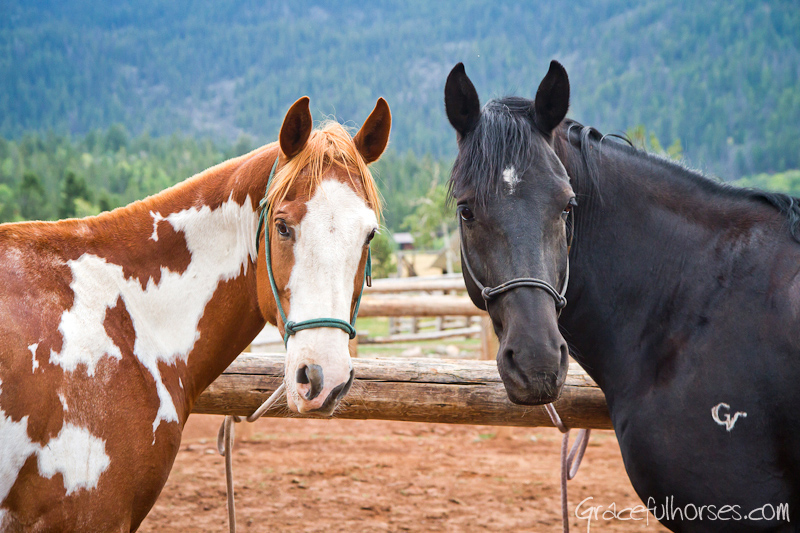 Laredo and Brute, two lovely equine residents of the Gros Ventre River Ranch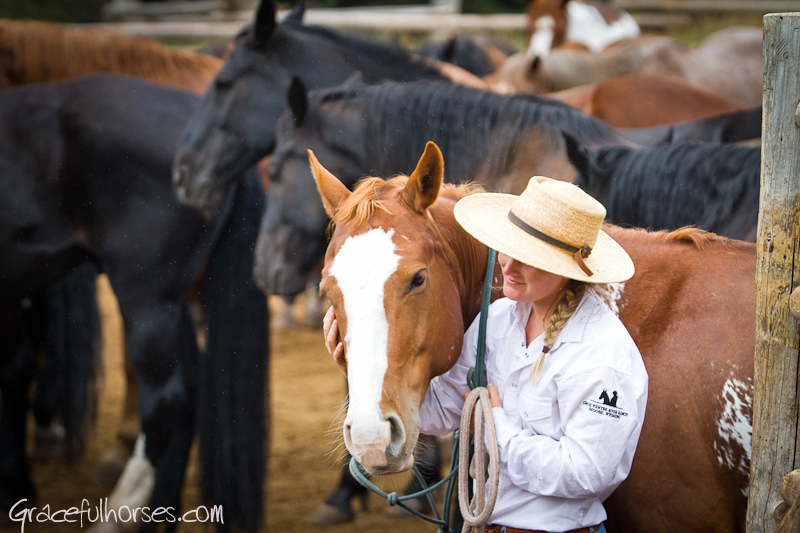 Wrangler Jordan Rich having a moment with horse Little Pig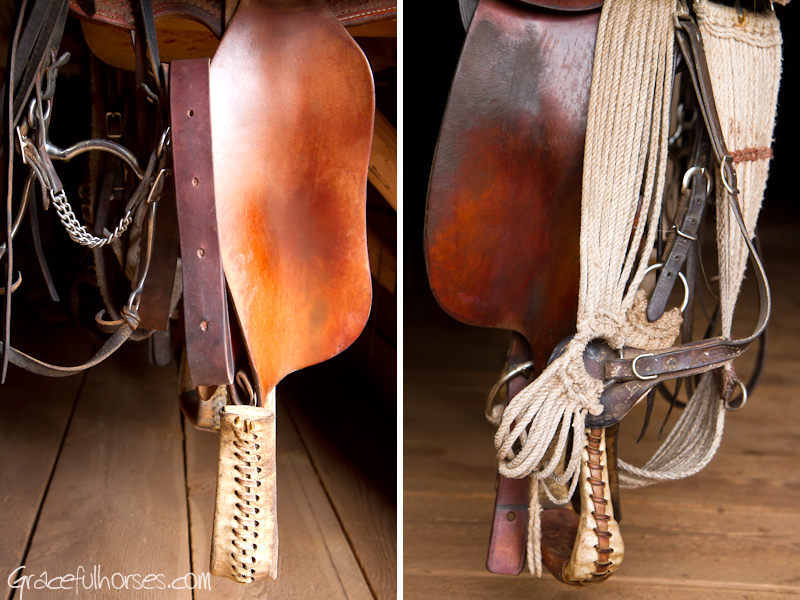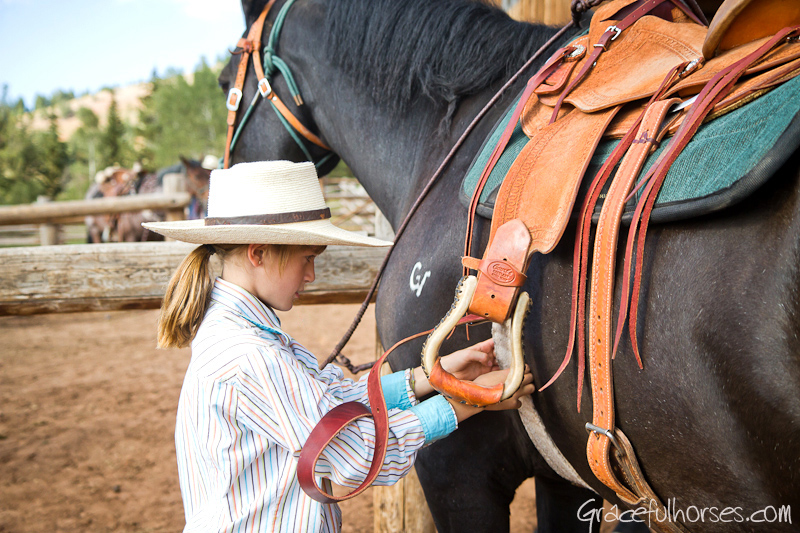 Ranch managers' daughter, Braidyn McGough, with horse Strike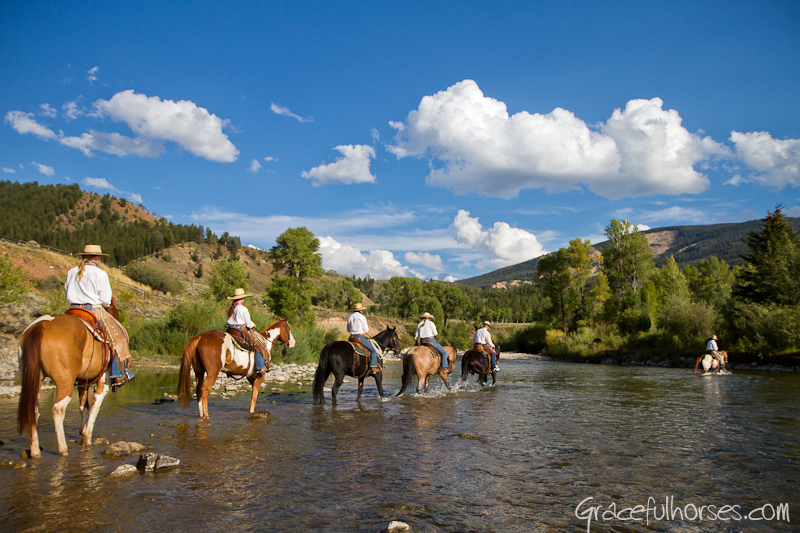 Wranglers crossing the Gros Ventre River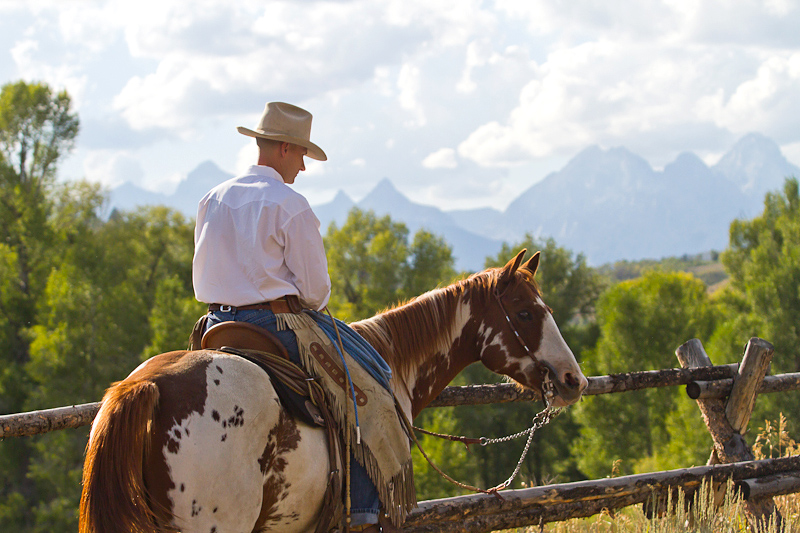 Manager Sean McGough and horse Hootchie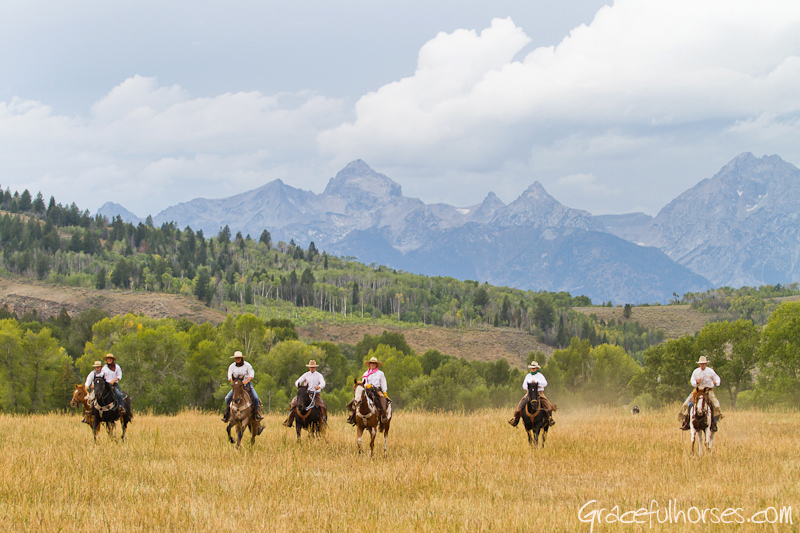 The Gros Ventre River Ranch pasture offers spectacular views over the Grand Teton mountain range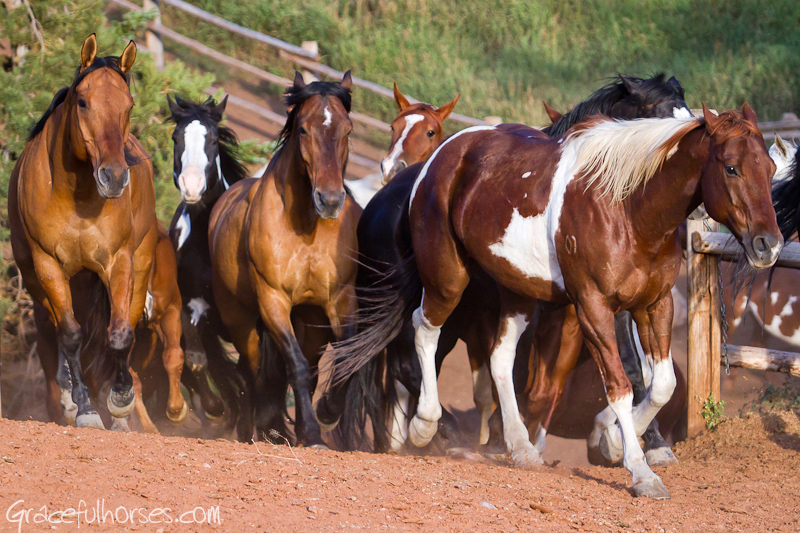 Gros Ventre River Ranch's beautiful horses coming in for supper
A bit of history: in 1987, current owners Karl and Tina Weber purchased the property which has been previously operated as a Dude Ranch for 30 years. They have done an incredible work enhancing it step by step. Back in the 50's, rustic log cabins were moved here from the second oldest Dude Ranch in Jackson, the Bar BC, and still serve as cozy accommodations for guests. The Webers increased the size of the ranch from four cabins to eight, added a main lodge overlooking the Gros Ventre River, as well as a beautiful barn and horse facility.
Today, the ranch is managed by the couple's daughter Tori and her husband, Sean McGough.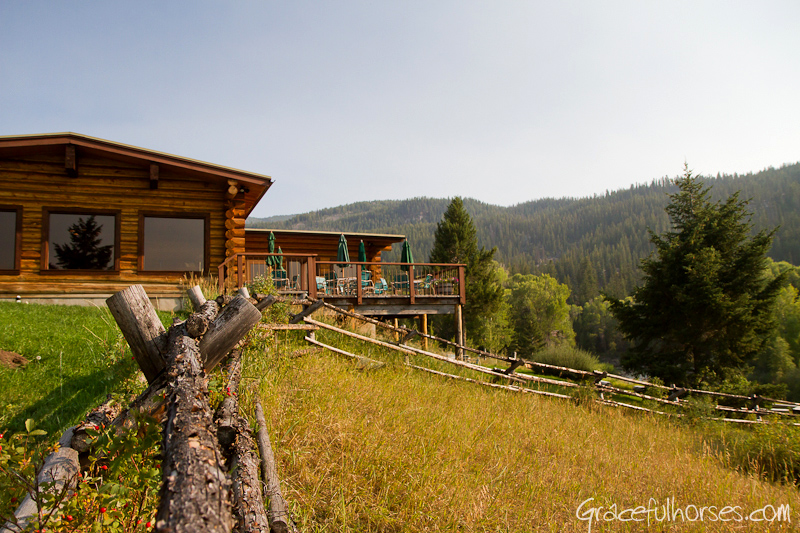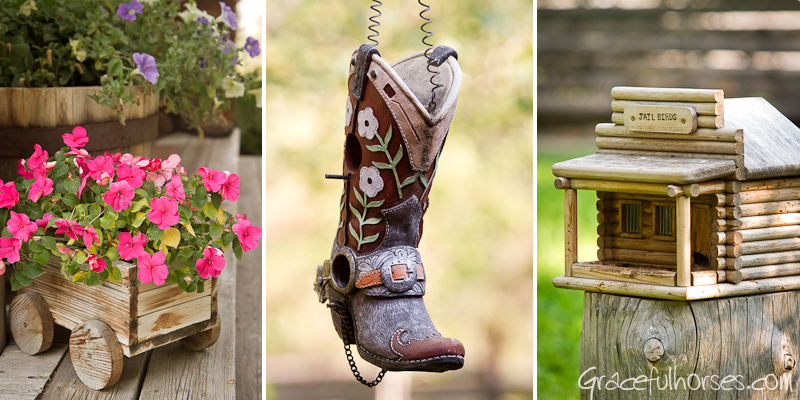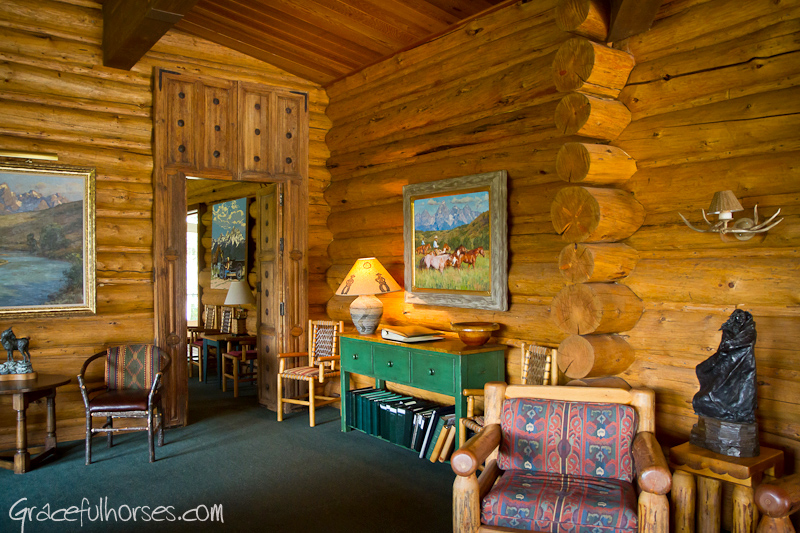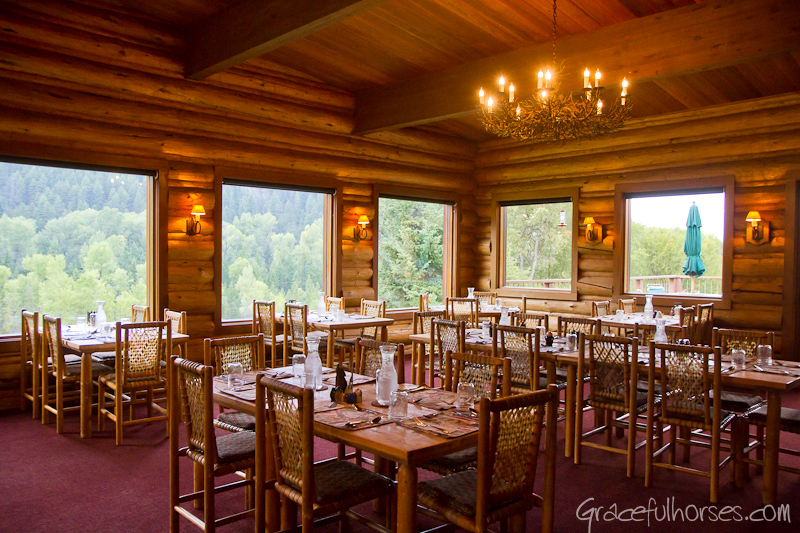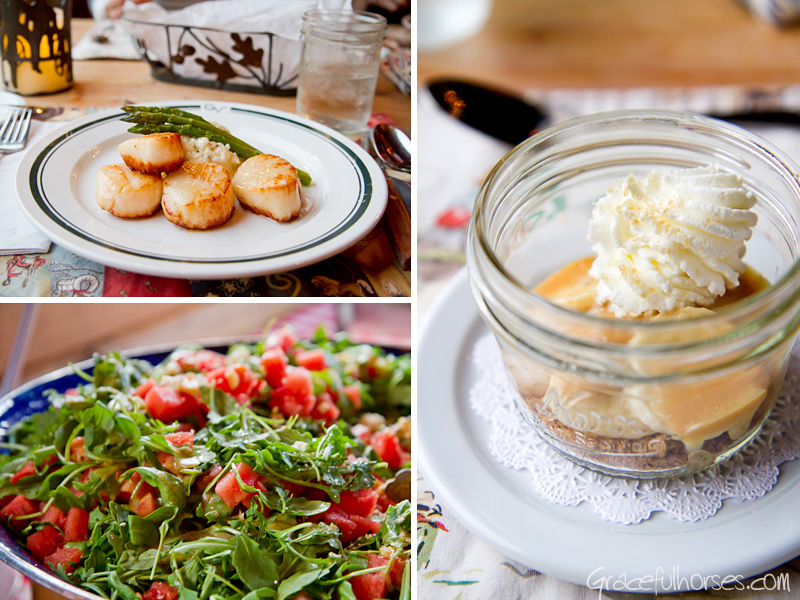 Gourmet meals are prepared daily by the ranch's talented chefs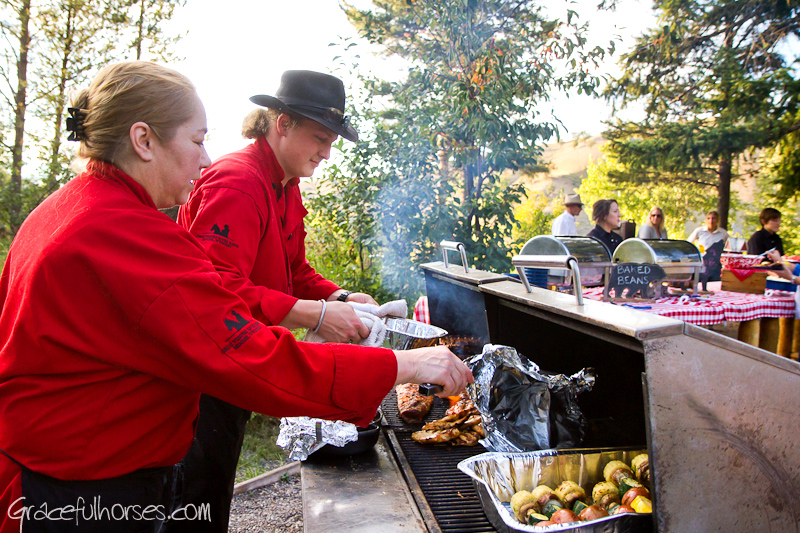 The cookouts offered at the Gros Ventre River Ranch are thoroughly enjoyed by the guests who take these opportunities to know each other and share their adventures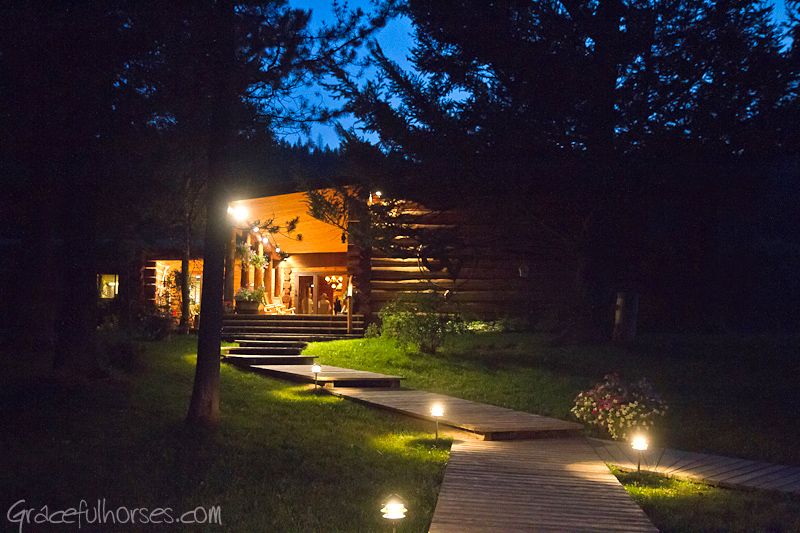 I want to thank the Weber and McGough families for their amazing hospitality and for their sustained efforts to offer an authentic, unforgettable experience to those who step through their door. I very much look forward to visiting again!
More about the Gros Ventre River Ranch on their website.