The story of Braco Stables, Jamaica
Overlooked by a gorgeous 200 years old mansion, Braco Estates used to be part of a large sugar plantation back in the 18th century. The owners switched to cattle breeding and at one time over 1,000 heads were raised on the property. The business slowed down eventually and decision was made to start a horseback riding operation.
Today, Braco Stables Jamaica is a successful tourist attraction. The property is truly breathtaking. I had a fantastic time walking around, enjoying the amazing hilltop views, hanging out with a bunch of happy, friendly, interactive horses I still think about fondly. Luckily, I will get to see them again this coming November!
Under amazing care and management, the horses here are healthy looking and they joyously oblige the tourists while taking them on trails and into the ocean. The latter part seems to be the highlight at Braco. I have witnessed my own clients enjoying it but I also had to try it in the end. The experience was surely something I will never forget. Taking really good care of me, One Love – the gorgeous grey mare – offered me the best swim of my life. Can't wait to do it again soon!
Many thanks to Moyra Fitzroy, the lovely manager and owner. Her love, passion and dedication for what she does are reflected in every single aspect of this fantastic operation. Her super helpful staff is a lot of fun to be around and they surely do their best to offer their visitors a one-of-a-kind experience.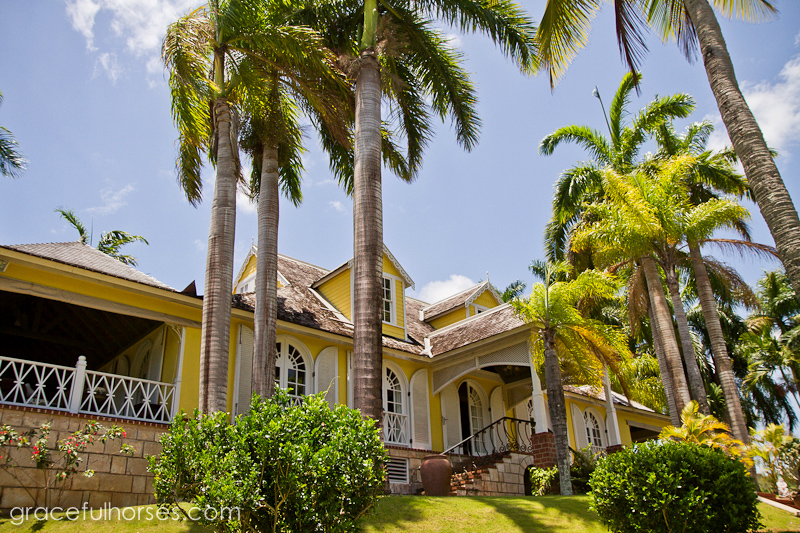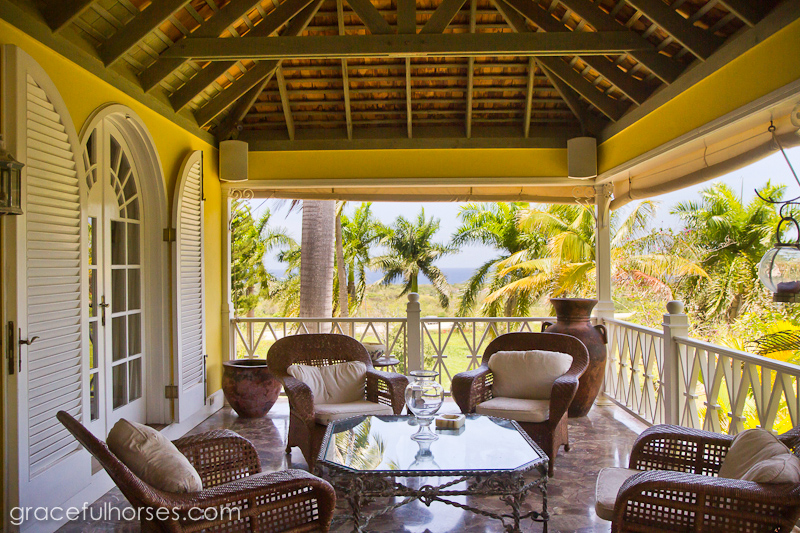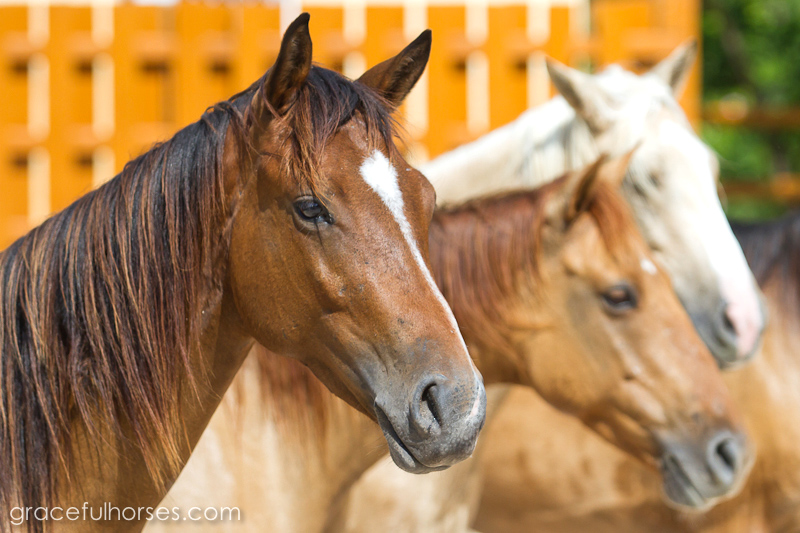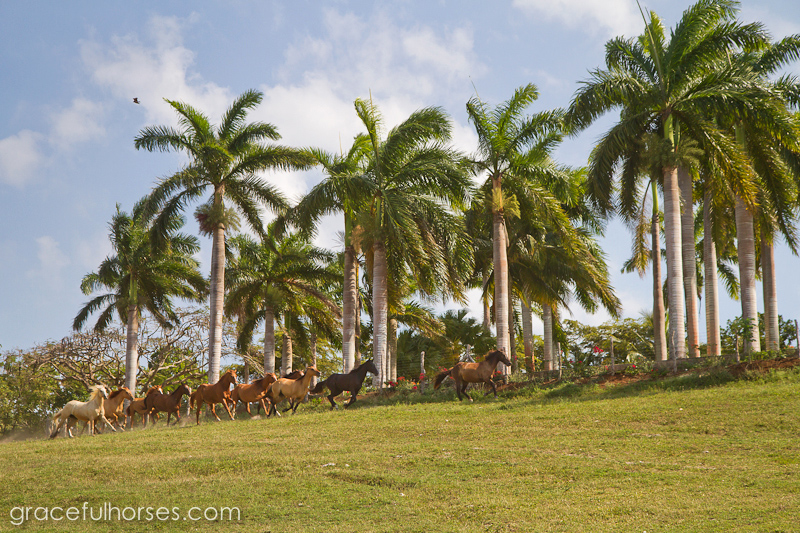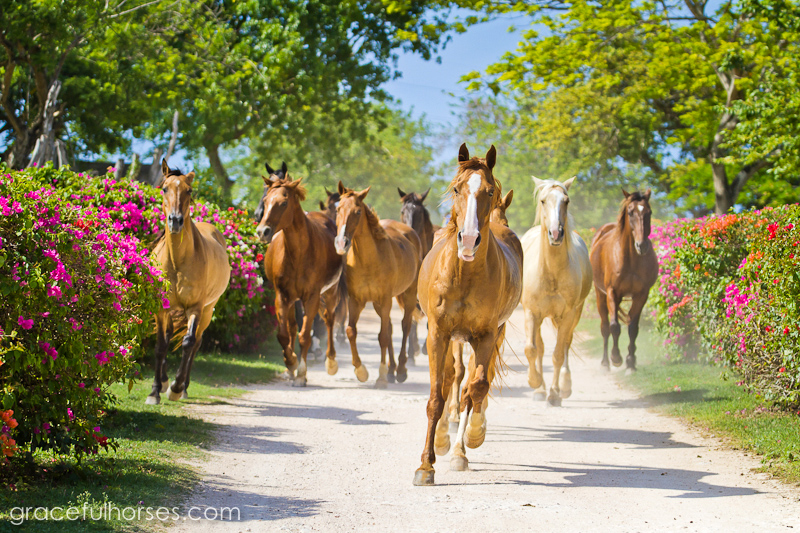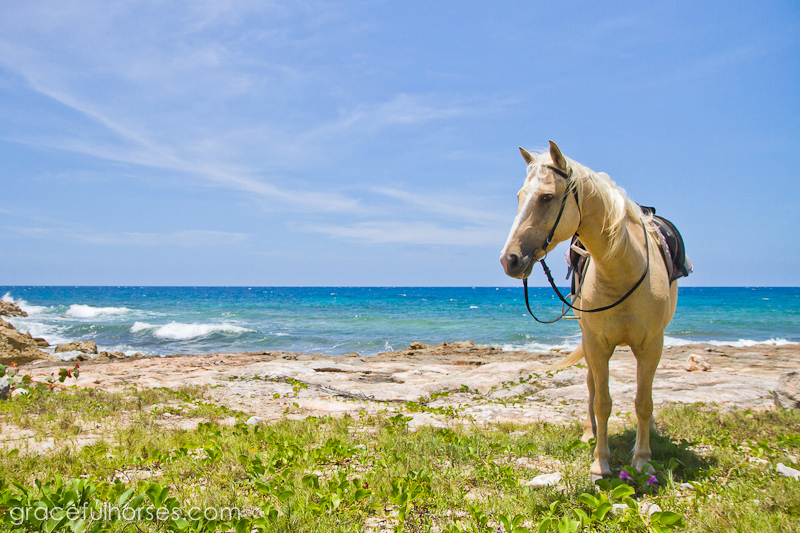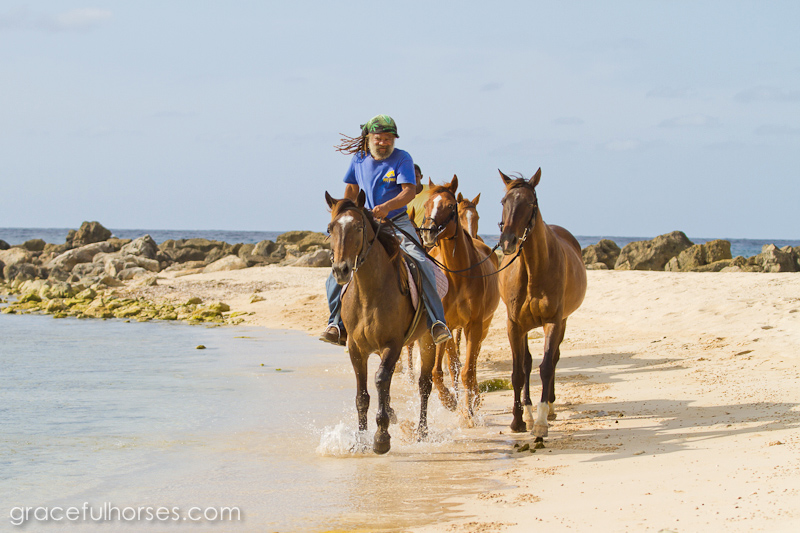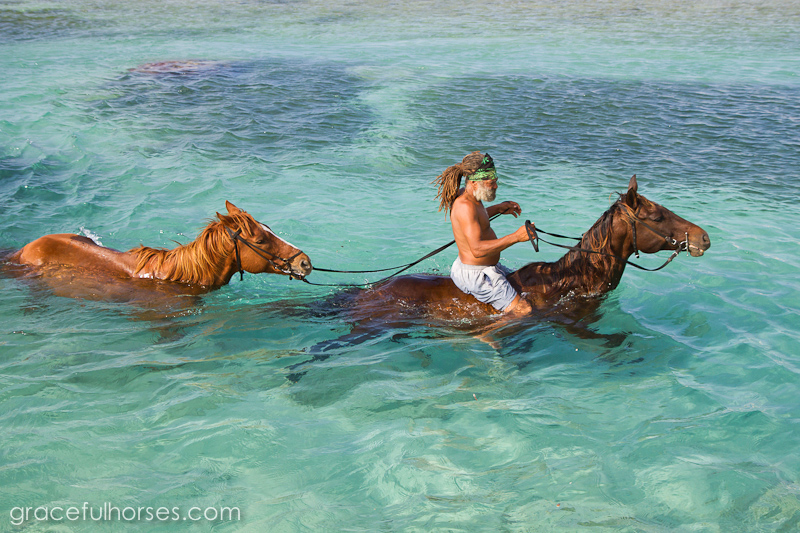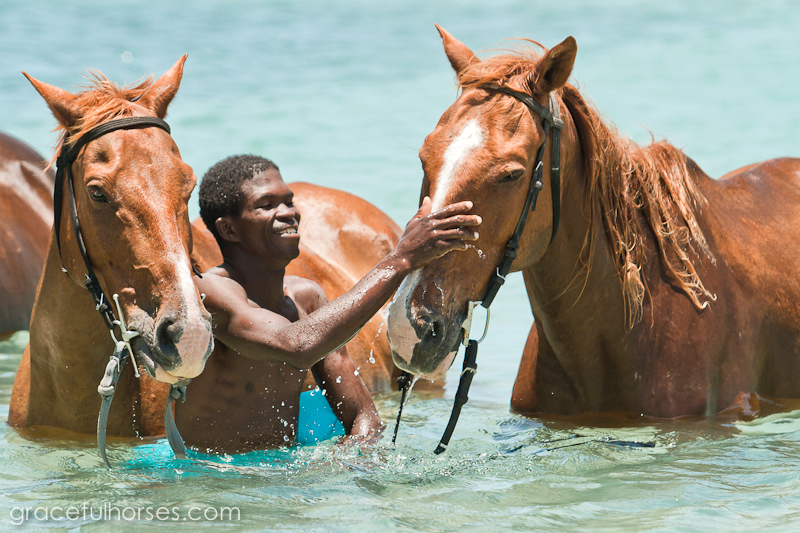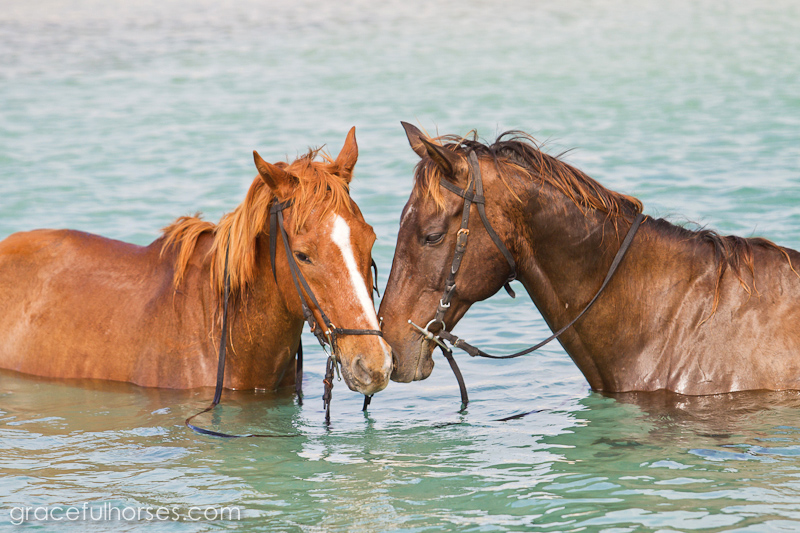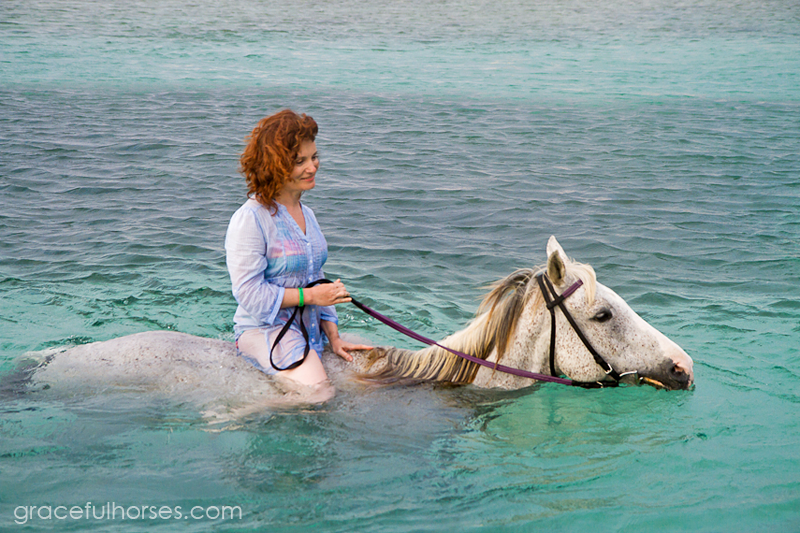 Yours truly enjoying the unbelievable swim astride 'One Love', the beautiful Braco mare